Locally Owned, Family Operated Business For 34 Years and Member Of Alabama Homebuilder's Association
Alabama Swimming Pool Contractor's License # 43194 and Insured
We pride ourselves on good construction, quality work, and beautiful
pools that has lead us to a long history of satisfied customers by
installing structurally sound, easy to maintain, trouble-free pools.
Simply put, our customers do not have "problems" with their pools…
even decades later.
We may take a little longer, and may not be the least expensive
(we are not here to beat a competitors price which can jeopardize
the quality of materials used and workmanship), but that's because
we take our hard work personally from start to finish and years
beyond completion of the project.
We want you to be happy with your investment, which makes us
happy. We are firm believers in that a family that plays together,
stays together (not to mention, healthier).
We book up fast and planning is the key. We build pools all-year-round
and average construction time takes an average of a few weeks,
weather permitting.
Our pools our worth the wait because we do it right… the first time!
Whether you are thinking classic for family fun or an entertaining
masterpiece, we are sure to find the right pool for you and your family.
We treat every pool installation like it is going in our own backyard. We
don't just put any pool in any yard, we design your pool for your yard.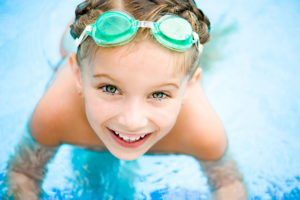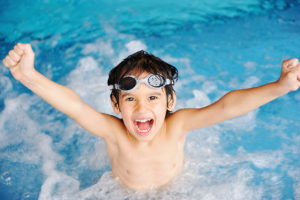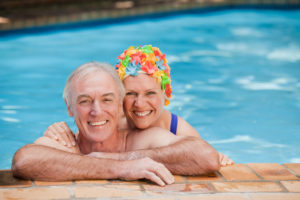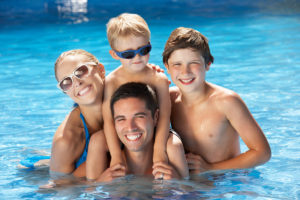 We had an old pool redone by the Pool Doctor in 2012. We love our new pool! It fits our family's needs perfectly.
It was built as a space for entertaining as well as fun and exercise. With Jeff's expertise, experience and professionalism, we were able to have a custom built pool that is extremely complimentary for the look of our home and property. Jeff recommended a top of the line filtration system that has been absolutely fabulous!! We have very little pool maintenance, minimal chemical usage and the system is very energy efficient; well worth the investment. This has been a wonderful experience for our family and highly recommend The Pool Doctor! - Shirley G.
Jeff replaced our liner in our pool that we have had for 20 years. We have never had a liner fit
the way this one does. It looks like he painted it in. That has been 5 years ago and we still
do not need a liner but when we do, I will call the Pool Doctor. I am glad to see that I can go
by his store right down the road from me for chemicals. - W. F.
Please allow me the opportunity to give my highest recommendation to Mr. Jeff Knapp and his company,
the Pool Doctor. I had been contemplating putting a pool at my house for some time.
I did some research of companies in the area and the one that kept coming to the top was Pool Doctor.
I can only give Mr. Knapp my highest recommendation for the installation and service of my pool.
I guess the question would be... would I do it again and I can honestly say yes
with Mr. Knapp and The Pool Doctor. - R. T.
Unfortunately, I had Jeff come to our house and do an estimate for a new in-ground pool.
His price was out of our budget and he was unable to match the price of another local builder.
We had no choice but to go with the other builder… and it was the biggest mistake we have ever made!
It was difficult to call Jeff and ask him to repair a pool that we did not have him to build,
especially since it was only a few months later. Please, take my advice and go with him
to save yourself heartache and even more hurt in the wallet in the long run. – C. W.
My new liner looks great!

I can't wait for summer to share my "new" pool with my family and friends.

Thanks for doing such an outstanding job. - M. M.
Jeff, Just wanted to let you know that my pool is the best it's ever been, thanks to you!

I appreciate the fact that you are a man of your word!!!

Have a great day! - Jackie V.